DASH
AMERIKAN
By Jordan Buysse, Alicia Caticha, Alyssa Collins,
Justin Greenlee, Sarah McEleney
and Joseph Thompson
abstract
In 2015, the season premiere of Keeping Up with the Kardashians was the most viewed Sunday cable program, out-performing the series finale of the critically acclaimed television drama, Mad Men. While Kim Kardashian and company have never received the adulation that Don Draper elicited, the family's sheer popularity and infamy demands further inspection by scholars who claim interest in the cultural productions that reflect and shape our historical moment. As watchers of the reality television show and digital humanists alike, we ask: what does it really take to keep up with the Kardashians? In response, the six members of the 2016-2017 Praxis Program, an interdisciplinary cohort of graduate students in the University of Virginia's Scholars' Lab, use tools from the digital humanities to survey the media ecologies of the Kardashians and discuss their impact on twenty-first century notions of race, ethnicity, class, gender, and sexuality. The project began by running web scraping scripts to amass data from the family's Twitter feeds, the closed captioning from Keeping Up with the Kardashians, tabloid articles, and fanfiction sites. The cohort then used topic modeling to identify clusters within the data and compose a digital essay devoted to themes motherhood, ancestry, and adoption. By simulating the appearance of the Kardashians' fashion boutique website, "DASH-Amerikan" moves past superficial understandings of the family to unpack the sometimes-competing constructions of femininity, ethnicity, and cultural power found in their media ecologies.
introduction
You turn on the television or open Hulu. You go to YouTube or look at magazine covers in line at the grocery store. You scan the day's headlines. You scroll through Instagram or Twitter for the latest meme. There they are.
The Kardashians are keeping up with you.
Since the premier of their E! network series Keeping Up With the Kardashians (KUWTK) in the fall of 2007, the Kardashians have constructed an omnipresence that spans reality television, tabloid magazines, and multiple social media platforms. For those who have somehow escaped their pervasiveness or consciously ignored them, the Kardashians consist of sisters Kourtney, Kim, Khloé, brother Rob, Jr., their mother Kris Jenner, her former partner Caitlyn (Bruce) Jenner, and the Jenner daughters Kendall and Kylie. Through an unflagging commitment to self-promotion, they have successfully embedded themselves into popular culture through their reality television show, apps, clothing lines, photo books, Young Adult novels, and cosmetic products, all with a personal reach that extends through their tens of millions of Twitter followers.
Yet scholars of popular culture and casual observers alike will note that the Kardashians' ubiquity fails to translate into universal affection. As recently as 2015, Q Scores, the data-gathering corporation that measures the "consumer appeal of personalities, characters, licensed properties, programs and brands," delivered a report on the nation's most disliked celebrities. The most recognizable family member, Kim Kardashian West, scored the highest negativity rating of any celebrity, even as KUWTK remained one of the most-watched shows on cable. Explaining this mixture of popularity and dislike, Henry Schafer, Executive Vice President of Q Scores, believed that audiences enjoyed a "love to hate" relationship with Kim and that negativity worked for her because "That's how she markets herself."
Celebrity critics of the family, many of whom target Kim directly, reflect and encourage this profound dislike, denouncing them as stupid (Jon Hamm), whores (David Cross), or jokes that have gone on too long (Chelsea Handler). Much of this derision stems from the idea that the Kardashians have achieved their fame without merit. None of the Kardashians have trained as actors, writers, musicians, or entrepreneurs in any conventional way. And although they market their own line of clothing and all of the female family members model their respective brands, none have apprenticed or sought education as designers. The family is most often maligned as famous for being famous, and the dominant industry opinions on the Kardashians echo Barbara Walters, who, in a 2011 interview with the family, stated flatly, "You don't have any, forgive me, talent."
Despite the apparent novelty of the Kardashians' stardom thanks to their mastery of new media platforms, disdain for ostensibly talentless celebrities and their conduits to fame has existed as long as there have been cultural critics to express their anxieties about pop culture. Frankfurt School thinkers like Theodor Adorno, Leo Löwenthal, and Walter Benjamin warned of the emptiness of mass culture and the mindless consumption that it encouraged. For German expats seeking refuge in the wake of Nazism, the lack of artistic value in so much of American pop culture looked like another slippery slope to groupthink and authoritarianism. Among other criticisms, mass production would rob art of its aura. Critics from the 1920s panned crooner Rudy Vallée as an effeminate fraud. Talkies would bring about the death of film, as would television a generation later. Rock and roll, heavy metal, and hip-hop have each weathered their time as the harbinger of society's moral decay. The warnings about the popularity of the Kardashians may not amount to the social fear caused by Jerry Lee Lewis or N.W.A., but this celebrity family certainly elicits its fair share of pearl clutching and hand wringing about what they reflect regarding our current historical moment.
Much of the criticism directed at the Kardashians reflects larger debates between second and third wave feminists about the intersection of female autonomy, race, capitalism, sexuality, and the patriarchal policing of women's bodies. The Kardashian women have used their sexuality for commercial gain and to expand their notoriety. In particular, Kim has boosted the family's visibility through the use of her body as a tool for self-promotion. Take her sex tape with then-boyfriend and hip-hop artist Ray J. An unknown entity leaked the tape in 2007, leading to a court battle with pornographic media company Vivid Entertainment. Although it did not need to, KUWTK focused on the sex tape scandal, making Kim's body and its presentation the central focus of its first episodes. Over the following decade of seasons, the show has often included plots revolving around Kim's famously large posterior, a body shape most popularly associated with African-American women. The accentuation of her rear has brought allegations of cultural appropriation of black beauty standards, a kind of embodied minstrelsy of the booty. For her part, Kim has defended herself by attributing her body type to her Armenian heritage. While this use of her body and sex life has yielded enormous financial gain, it also opens Kim and the other Kardashian women to accusations of subjecting themselves to manipulation by the media industry's heteronormative and patriarchal gaze. Sharon Osbourne, television host and wife of rocker Ozzy, told The Telegraph that Kim and family's use of their bodies and sexuality for self-promotion is not feminism. "Those girls live off their bodies," she told the British paper. She went on to disparage their sex lives, saying, "half of LA has been through them and everything they do from the sex tape to the plastic see-through dresses and the gym wear is about sex, not female progress. . . that's not feminism, that's being a ho. And there's nothing wrong with being a ho, but always remember what you are."
Scholars have weighed in on the allegedly pernicious influence of reality television and the Kardashian empire in particular. Social psychologist Bryan Gibson and his colleagues have gauged reality television for its effects on the level of narcissism in its viewers. He categorizes KUWTK alongside shows like Real Housewives, The Bachelor, Basketball Wives, and Dance Moms as part of a reality television trend that encourages self-obsession and the prioritization of appearances in its viewers. An Australian study of reactions to celebrity and peer Instagram images echoes Gibson's work. The survey of 138 undergraduate women found that exposure to images from celebrities like Kim Kardashian's Instagram account, as well as images from conventionally attractive peers, encouraged an increase in negative feelings about the viewer's own body image.
Whether in the form of reality television or social media, scholarly judgment fails to find much substance when it comes to the Kardashian family. A surface understanding of the Kardashians seems to support these critiques. With no apparent marketable talent, the female members of the family traffic in a form of self-promotion that sells nothing if not a glamorous lifestyle laden with sex appeal and seductive postures. Their Instagram accounts would have you believe they enjoy nothing less than endless poolside lounges, red carpets, and sexual relationships with famous partners, usually African-American men who play professional sports or perform in the music industry. In 2015, Kim blurred the line between pop art and self-obsession with a 448-page book of her selfies, titled Selfish. They live the best of lives, all while flaunting curvaceous bodies posed in camera-ready faux spontaneity. But this remains a surface understanding of the Kardashians, a façade meant for mass consumption that purposefully conflates persona and product.
Given the Kardashians' saturation of social media, reality television, and beyond, tracking and analyzing their pop culture media ecologies can seem like an impossible task. The toolkit of the digital humanist, however, offers a way to wrangle such a prodigious output into manageable data sets. "DASH-Amerikan" uses Python web scraping scripts and MALLET topic modeling to gather and then parse data from four representative sources of the Kardashians' digital media production: the family's Twitter accounts, the closed captioning from KUWTK, articles from the tabloid magazine Us Weekly, and stories from the Wattpad fanfiction community. Each corpus revealed a unique connection in the reciprocal relationship maintained between the Kardashians and their audiences. The family's Twitter feeds act primarily as promotional outlets for their television show. The topic modeling of the show's dialogue uncovered persistent themes of motherhood, particularly women's biological selves, which the Kardashian women discussed in surprisingly candid and realistic terms that often dealt with the female body's relation to the abject. Data from Us Weekly's coverage of the Kardashian women focused on their bodies as well. However, this tabloid source fixated on how closely the women conformed to normative beauty ideals, including close monitoring of weight fluctuations and the recovery of pre-pregnancy body shapes. The fanfiction collected from Wattpad continued the theme of motherhood, with many of the stories involving fantasies of the author's adoption into the Kardashian family. While far from an exhaustive survey of their media ecologies, "DASH-Amerikan" chose these four sources for the way they reflect the family's influence on contemporary conceptions of feminism and femininity.
Following the lead of Janice A. Radway's classic Reading the Romance, "DASH-Amerikan" examines the Kardashian media ecologies for the messages that audiences, particularly women, receive through the consumption of what others may classify as "lowbrow" pop culture. Radway helped bridge ethnography and cultural studies with her work, revealing how women gained security and empowerment through romantic popular literature. Similarly, "DASH-Amerikan" suggests a way to combine the digital and public humanities with cultural studies to find what female audiences gain from the Kardashian pop culture phenomenon. Could the Kardashians offer an empowering or even feminist message within their high gloss, body-obsessed self-presentation? Kim Kardashian does not identify as a feminist per se, preferring to eschew such potentially polarizing categorizations. As she recently told Harper's Bazaar Arabia, "I feel in my soul I'm a feminist. I just don't need labels to make me feel or know what I am inside." Despite Kim's ambivalence toward feminism, "DASH-Amerikan" considers the Kardashian media ecologies for their potentially empowering themes. To this end, this project draws inspiration from Stuart Hall's argument that popular culture is not politics itself but "is the arena of consent and resistance. It is partly where hegemony arises, and where it is secured." But popular culture can also create a space where people constitute the resistance to that hegemony. What look like the tools of oppression to critics of the Kardashians might constitute the tools of liberation for their fans. "DASH-Amerikan" leaves open the possibility that both may be true.
The "DASH-Amerikan" project treats the Kardashian media ecology with scholarly concern and also hopes to reach an audience outside of academia. In so doing, we hope to deliver on the digital humanities' potential for public engagement, and components of our mission are reflected in our title and the design of our site. "DASH-Amerikan" refers to a variety of intended audiences for our essay, which includes academics, cultural critics, and the many fandoms of the Kardashians. As we hope to show, these communities are intertwined and cannot be separated by high and low taste, professed ignorance or knowledge of the Kardashians, or the social issues they choose to care about. By appearing as a scholarly monograph with footnotes, methods, and a linear structure we hope our project takes a form that is recognizable to all academics. By rendering it as a website, however, we also blur the line between a "white paper" and a digital production, especially as the essay is shared across the Twittersphere via the button on the left side of the screen or the hashtag #DASHAmerikan.
Due to its multiplicity, the title also relates particular meanings to groups with varying expertise. If you're an academic, you may recognize conventions that govern the assignment of dissertation titles and journal submissions. Diagrammatically, it looks something like this:
"DASH-Amerikan"
(__short, catchy title__)
+
colon
+
"Keeping Up with the Social Media Ecologies of the Kardashians"
(__explanatory subtitle with buzzwords__)
At the level of intention, a possible paraphrase is: "This essay is about the Kardashians. But it's serious scholarship. You'll want to read it." For those who do follow the Kardashians, however, there is also another, deeper set of messages (and in this case, it is fans who possess the hermeneutic tools necessary to interpret the text). Those who know about the Kardashians will appreciate a variety of references "piled on" the title, particularly allusions to the DASH boutique where Kim, Kourtney, and Khloé sell their fashion clothing, Khloé's recently launched size-inclusive Good American line of denim, and the tendency for anything associated with the family, from girls' names to consumer products, to include the letter "K." The range of implied references is admittedly dense but that's precisely the point; it requires parsing, as does the Kardashian family's impact on contemporary American culture.
"DASH-Amerikan" also considers the Kardashians at the intersection of ethnicity, race, and capitalism, a hint of which is embedded in our title. Specifically, the dash (-) refers to the Kardashians' Armenian-American ethnic identity as well as their place in the history of "hyphenated Americanism." In fact, the Kardashians often reference the family's Armenian roots in their social media production, either as they "check in" via Twitter at the Carousel Armenian restaurant in Hollywood or attend the movie premier of The Promise (2016) with Cher. Yet, thanks to their economic status, the family negotiates this ethnic identity in ways that are unavailable to others without the Kardashians' level of wealth. Understanding when and why they choose to accentuate their ethnicity offers a key topic of interest for our project.
Finally, "DASH-Amerikan" reveals that the Kardashians do not simply sell their image and name for profit. They have used the interconnected platforms of television, print journalism, and social media to promote their own visions of performative femininity, biological womanhood, and ethnic/racial identity. In the process, they have shaped a way for female fans to celebrate their performative selves while reveling in the bodily functions that make them women. The Kardashians, in short, have provided a model for considering the female body as both a site of objectification and abjection, a balancing act with crucial value for intersectional third wave feminism. In the use of digital humanities methodologies, "DASH-Amerikan" recovers the emotional labor accomplished by this female-centric family. The corpus of tweets, dialogue, tabloid discourse, and fanfiction assembled here represents more than the detritus of an over-saturated information age. "DASH-Amerikan" shows how the Kardashians and their fans create spaces to explore sometimes-competing constructions of femininity, ethnicity, and cultural power within the media ecologies of the twenty-first century.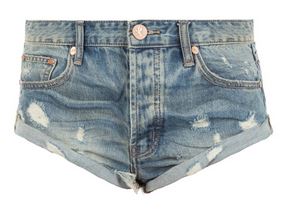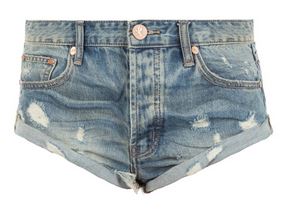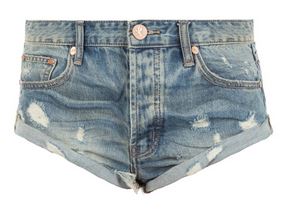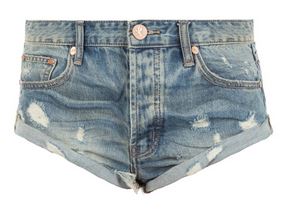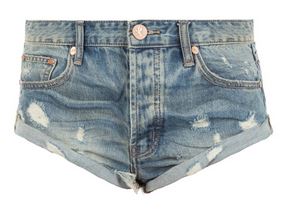 Distant Reading the Kardashians
How does one "catch up" on eleven seasons of Keeping Up with the Kardashians and read every single tweet over the course of eleven years? In taking up this challenge, the digital tools and methods used to explore large corpora of text offered a more robust and broad method for exploring the diffuse Kardashian media empire. While text analysis methods like those presented here have been used successfully to reinforce or challenge arguments in fields like literary studies, our intention has been to use these tools as a way to tackle the practically unreadable: eleven seasons of KUWTK, Twitter presences dating back to 2006, and thousands of Us Weekly articles. In other words, our methods explore these datasets rather than using them as evidence or conclusions in their own right.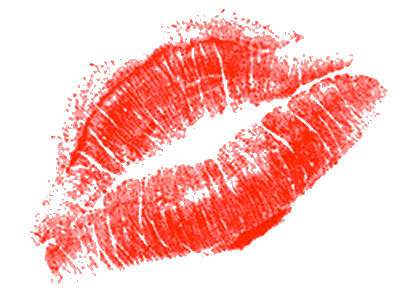 .vtt format for closed captioning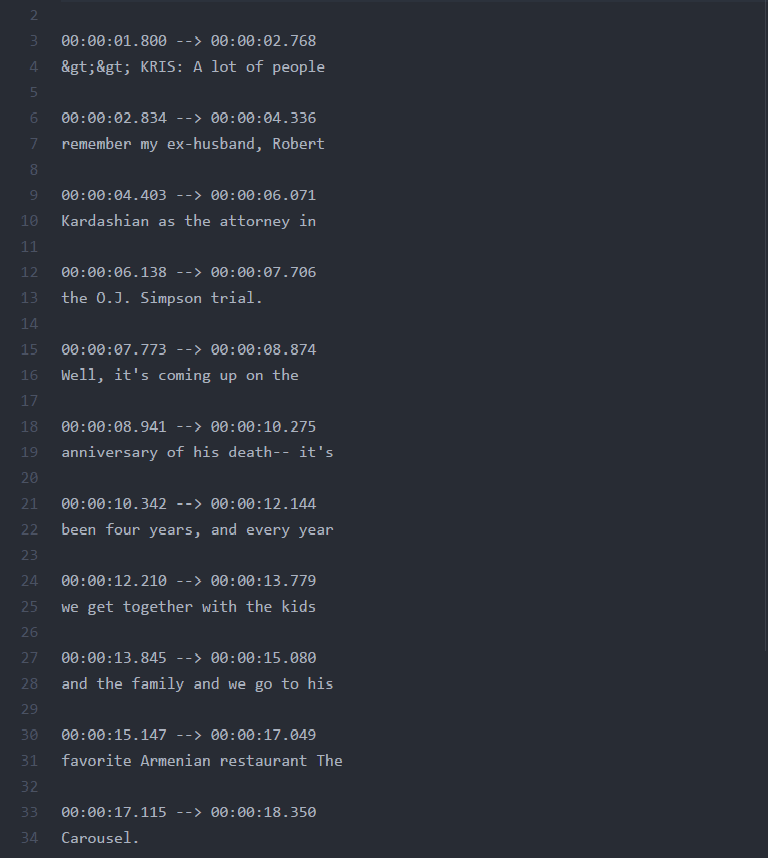 CCExtractor gave us works with two file types, .srt and .vtt. The .srt files are created by running optical character recognition on video subtitles, much the same way other "OCR" software scans and saves text files from scans of printed pages. The more reliable .vtt format, on the other hand, is a web standard for closed caption files that can be downloaded directly since it is meant to be retrieved by the browser and then displayed on top of streaming video. Both file types have a similar format, however, where the text from the captions is displayed beside a timestamp for the video and the name of the line's speaker.While the timestamp information has obvious uses for other data-centric analysis of television or movies, we chose to remove the time stamps from our files in order to focus on the dialogue and speakers. To do so, we used an
online converter
to change the files to .txt and remove the time stamps and formatting characters that we did not need. While many of these tasks took time, particularly the process of retrieving each episode, they were relatively straightforward once we had determined the best workflow.
The primary goal of our data collection was to create a textual archive that compiled an expansive sampling of the Kardashian presence across multiple media (for more technical discussions on the digital tools and methods outlined below, please see the expandable windows produced by clicking the red lips in the margin). Our data included the dialogue from eleven seasons of KUWTK, a complete archive of tweets from seven family members as well as the show's official account dating back to 2007, over 3,000 Us Weekly articles concerning the family, and metadata on Kardashian-themed content from fanfiction sharing site Wattpad. Our archive was selected to model as closely as possible the diverse media ecology of the Kardashians, from older media such as television to new channels like Twitter. Furthermore, our archive includes content directly from the family's media (television and Twitter) as well as commentary (Us Weekly and Wattpad) that represents some of the cultural conversations around the Kardashians. While we attempted to make our survey as broad as possible, there are a few notable caches of Kardashian content we were not able to represent, such as the family's extensive use of Snapchat and Instagram. This image and video archive is represented in part by our site's intersitial images and expanding "kiss" modals. The difficulty in representing this type of content effectively is central to the methodological difficulties of studying 21st century cultural phenomena like the Kardashians, which requires "keeping up" with an ever-shifting landscape of new media. This archive included gathering the closed caption transcripts of eleven seasons of KUWTK using the open source software CCExtractor and the video streaming site Hulu. In order to collect tweets, we used Tom Dickinson's code for Twitter-scraping using Python, which allowed us to circumvent the streaming API's limitations by viewing old tweets using Twitter's advanced search function. Part of the difficulty with social media archives is their huge value to corporations for the purposes of targeted advertising and gauging public sentiment. For this reason, platforms like Twitter have a vested interest in keeping the content of tweets locked to some degree within their own system. Like our Twitter scraping tool, the Us Weekly article scraper used Python's Beautiful Soup Library. Our final body of data included Kardashian fanfiction from the digital writing platform Wattpad, for which we built a similar scraping tool to collect the metadata from stories with tags indicating they discussed the Kardashian family.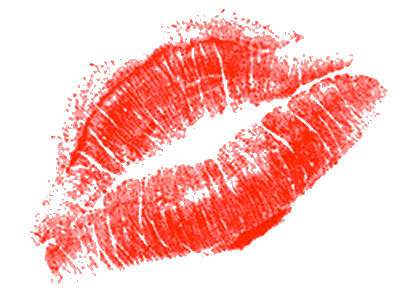 code snippet from our Twitter scraper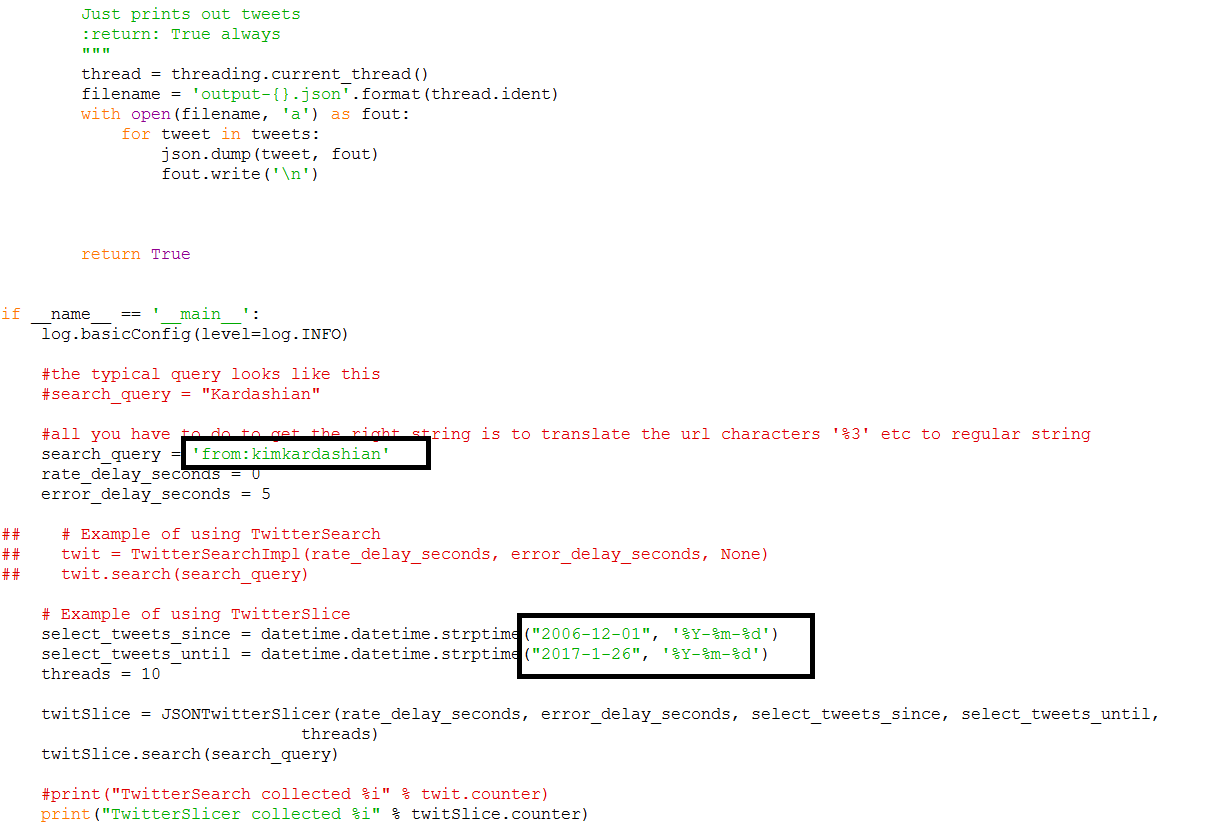 We took a number of approaches to data mining Twitter over the course of a year. Our first efforts used the statistical computing language R, and
the package rtweet
. This gave us relatively easy to use access to Twitter's streaming API (Application Program Interface), allowing us to retrieve recent tweets around keywords related to the Kardashians and even a certain number of tweets from the accounts themselves. While rtweet and the streaming API affords us useful tools for retrieving data on events (for example trending topics) in real time, it was quite limited as a tool for archiving older tweets. It was particularly useful in becoming acquainted with the formatting and metadata associated with tweets downloaded in the JSON file format. JSON stands for Javascript Object Notation, a standardized format that merges human readability with an easy way to manipulate the data inside. It is composed of a series of comma separated values that are individually tagged and placed within entries separated by curly brackets. It soon became clear, however, that we would need to delve further into the Twitter archive to explore the data we were most interested in around the Kardashians. We noticed that we could circumvent the streaming API's limitations by viewing old tweets with Twitter's advanced search function. Using the browser, it was simple to display tweets by user, hashtag, and most importantly, timestamp range dating back to the beginnings of Twitter. While this was an unsuitably halting way to explore very old tweets, it provided us with proof of concept at least; Twitter's own tools for searching through tweets could be used to find whatever archives we would ultimately settle on. After some diligent Googling, we came across Tom Dickinson's writeup of Twitter-scraping with Python using the advanced search feature.
Dickinson's code
was adaptable for our purposes, and in short order we were able to gather the complete Twitter archive of the relevant Kardashians. The script works by constructing a URL from fields that the user inputs (username, tweet text, date range etc) and scraping tweets into JSON files using the Python library Beautiful Soup. The script is even quite speedy; by using "multithreading" to access the relevant tweets through multiple parallel queries to the page, it is capable of retrieving many thousands of tweets a minute. All that remained was to combine the JSON files representing each thread in the command line.
Before beginning the analysis of this massive body of text, we would like to use some of the space in this essay to speak broadly to distant reading (via topic modeling) as a method. Even though distant reading was introduced as a means to expand the study of literature beyond the confines of the canon, it is not an all encompassing solution. Distant reading is avowedly a compromised form of reading, and by practicing it, one can unintentionally devalue the labor behind the original text. How can we acknowledge all the types of female labor of which the Kardashian corpus under analysis is the byproduct? The majority of the Kardashian enterprise focuses exclusively on the corporeal form, presenting a sexualized-often exoticized-feminine ideal. What happens when we study this corpus as purely textual? A distant reading of the Kardashian corpus cannot escape these paradigms and contradictions. If topic modeling ever becomes a standard of proof anything like the close reading of primary and secondary sources, then the assumptions and bias of the mode will be worth considering in more depth. However, our use of the method for a set of data that is otherwise unreadable has given us ample food for thought, pointing the project in a number of directions we couldn't have predicted and more significantly challenging the dominant narratives spun about the Kardashian family in popular and scholarly media. As our analysis of the KUWTK scripts demonstrates, sampling topics was only a first step that brought forward material which was best analyzed by the language of critical theory and cultural studies. With an acknowledgment that this is not how the average viewer consumes the Kardashians, we have enacted close readings of specific episodes with the aim of rectifying this imbalance and acknowledging the labor intensive nature of television and social media production.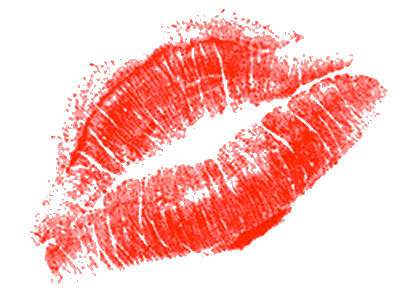 One of the most important things to understand about the creation of "topics" from a body of text is that they are sorted probabilistically. While as readers we will eventually ascribe meaning to the clustered topics, the models being created by LDA are looking for clusters of words that tend to co-occur, considering this measure probabilistically within small text chunks and then the corpus as a whole. The final "topics" of any given run of the algorithm are merely a measure of probably-related words. It can be helpful to think of topic modeling as working in the opposite direction of human readers: while we would move through a document and sort words according to different categories we'd expect to find, topic modeling algorithms work narrowly at the level of text, coaxing out likely topic areas by shared space.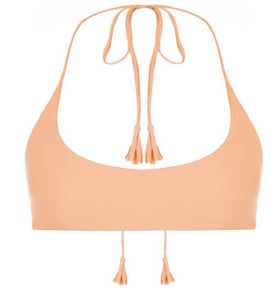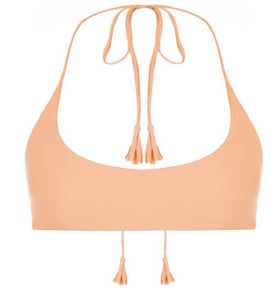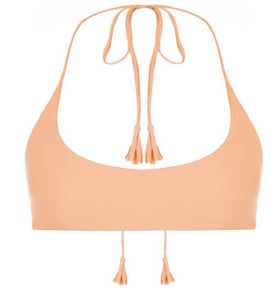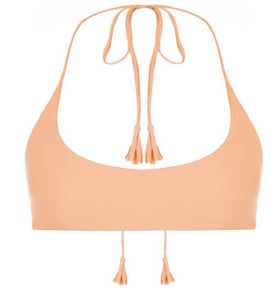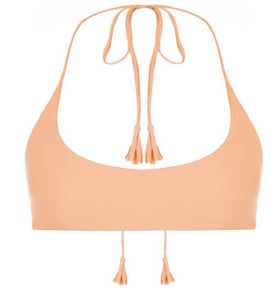 The Theme of Motherhood
The topic modeling of the closed captions from KUWTK was perhaps the most revelatory to the non-Kardashian viewer, revealing entire plot arcs throughout the show's eleven seasons. The topics included their business ventures (the DASH boutique), planning weddings, modeling, their social lives, vacations, and more generally, all the men in their lives. The only male Kardashian not related by marriage, Rob, was tied directly to his depression and weight problems, for which the women are constantly disparaging him. The topic cluster "liar sexual video reggie" points us to the early seasons of KUWTK in which the Kardashians are thrust into the public eye due to the release of Kim Kardashian's sex tape.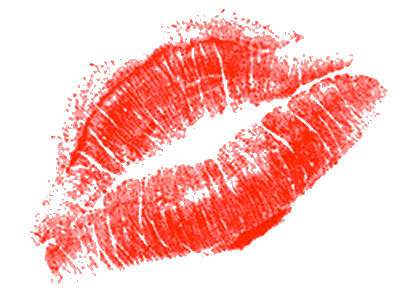 More so than the topics most associated with the Kardashians—money, fame, sex—a clear narrative focus on motherhood emerges. All aspects of motherhood become a central focus of the television show and the foundation of primary social relationships. For example, the topic modeling reveals Kim Kardashian's marriage to Kris Humphries as one primarily in terms of children: "humphries wedding dude surgery bible food hump moment minnesota marry baby question babe part marriage bed health," and again in the cluster "sex pregnant married" and "she's pregnant babe age corey eddie." The emotional and often sensitive issue of fertility is discussed with open frankness ("doctor eggs fertility kids surgery body vasectomy birth nervous ovulate boobs ovulating"). This topic cluster revealed a series of episodes featuring Khloé's troubles with fertility and Kim's desire for a third child after her difficult second pregnancy. Once pregnant, the social aspects of those nine months are notably clustered together in the same group as gun safety: "gun baby shower house guns safety Kanye safe hines camel range family shooting." The actual births of these children are, in keeping with the Kardashian brand's frankness about the female body during pregnancy, discussed openly as seen in the cluster "baby doctor doctors breech." This candor should be taken as one befitting the genre of reality television in which they are situated–a genre of television which revisits, relives, and discusses these issues from the safety of the interview chair or the pristine white sofa. The Kardashian sisters lounge with a glass of wine and rehash the day's or week's events, often avoiding the representation of these viscerally feminine events–ultimately sanitizing the biological aspects of femininity for a television viewing public.
However, this sanitation is countered by clear instances of graphic bodily functions. In Season 4, Kourtney's water breaks and she continues to walk around the house leaking, her younger sisters Kendall and Kylie shrieking in disgust behind her. The viewer watches a calm–and nude–Kourtney shave her legs and do her makeup before departing for the hospital. Finally, Kourtney is shown giving birth, surrounded by her mother and sisters. In a visceral moment of female bodily power, Kourtney reaches down and pulls the newborn from her vagina, resting him on her chest before having him cleaned. The umbilical cord is then cut on screen by her then-boyfriend Scott Disick. The event is re-enacted for a second time when Khloé describes the experience of seeing her sister give birth: "and she just reaches down and pulls him out! And is like, 'oh my child!' and I'm like... 'I think you ripped something! That is not normal!'" Later in an interview, Kim describes the newborn as an Armenian baby, emphasizing the genetic makeup of the Kardashians: "He's so hairy and Armenian, it really shows how strong the Kardashian genes are." In this episode, the Kardashian women enact their femininity through the female body's reproductive powers: the process of giving labor, the strength of their genetic makeup, and lastly through the mother's return to the workplace. The episode of Mason's birth ends with Kourtney announcing she is returning to Miami to revive the struggling DASH store. KUWTK reminds their viewers that this is a show about matriarchy; women are mothers, sexual objects, and the primary breadwinners of the family.
Maria Pramaggiore and Diane Negia have interpreted the Kardashians' candor about the female body as representative of a postfeminist version of female empowerment, one which endorses gender equality as a combination of commercial success, luxury consumption, and sexual objectification. Yet this interpretation ignores the fundamental differences between the glossy touched up curves of Kim's celebrated derriere in fashion spreads and the television show's visceral evocation of the female body as messy and biological. The space between these dual portrayals of the Kardashian body is society's fear of the abject, or that which transgresses and threatens societal visions of cleanliness, particularly as it relates to the female form. The removal of hair, the air brushing away of moles and pores becomes the means in which to deny the female body its subjectivity and abjectivity, and declare it a literal object.
The Kardashians continually present themselves in this polished form. Yet they challenge the construction of the form through references to and depiction of the body as capable of messy bodily functions, including pregnancy, labor, breastfeeding, and all the stages of procreation beyond the body's initial sexual objectification. In the most recent season, Kim, eager for a third child, undergoes a high risk surgery on her uterus, resulting in a bladder infection which forces her to use a catheter. Although no liquids are shown, Kim, hauling her catheter around and complaining that she "just wants to go to the bathroom" is played for comic relief. Nevertheless the catheter bares a reminder that Kim's sexualized body, seen on the covers of Playboy and Paper magazine, is in fact a body in the biological sense. Biological authenticity is brought to the forefront in Season 6, Episode 3, when Kim has her derriere x-rayed to prove to her critics that she has not had any artificial enhancements. Kim justifies her decision in an on-screen interview: "People ask me all the time if my butt is real […] [T]his has been going on for years and it's so ridiculous. I've said it numerous times I haven't had plastic surgery, I haven't had implants […]."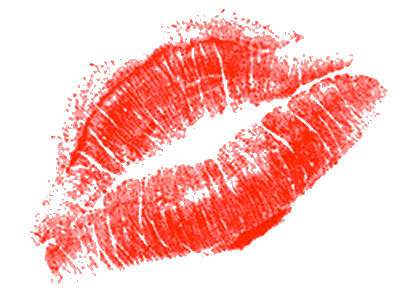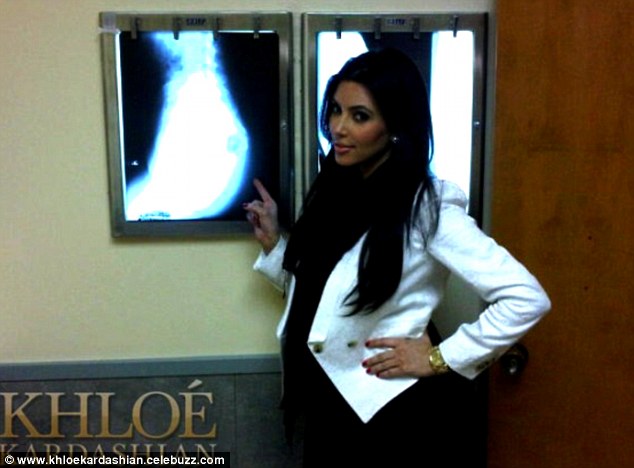 The public's refusal to see Kim's body as an authentic corporeal presence in its own right illuminates societal fears and suspicions of the abject female form. As Alexandra Sastre has deftly argued, the authenticity of Kim Kardashian's body places it alongside a history of the fragmentation of the female form, posing Kim as a modern day Hottentot Venus:
[A]fter years of public display before European audiences, Sarah Baartman's racialized body was also taken apart after her death and re-inscribed as a medical specimen, a dehumanized artifact and object of study. In Kardashian's case, the fragmentation is not literal, but as a representational pulling-apart it is more than metaphoric; only her butt is seen, and nothing of the rest of her body, reiterating its operationalization as a synecdoche for the authenticity of her entire self.
Unlike Baartman, Kim's whiteness allows her to "capitali[ze] on a body that in her case is positively marked as 'exotic' without any of the burdens that typically also accompany that designation." Thus Kim's body aligns and profits off of particular exotic standards of beauty without the racialized objectification and dehumanization that have historically been attached to similar black and brown body types in the United States. This practice of aligning her body so strongly with racialized narratives of embodiment often gets her into trouble. However, for Kim, it seems this leverage (whether appropriate or not) gestures to a commitment to use her body to navigate her ethnic heritage. Consequently, in the US such navigation is often read and can be easily collapsed into a national conversation on race that primarily features narratives of blackness and whiteness. Our analysis of the collected data begins to shed light on these complicated intersections.
It follows that the Kardashian obsession with the body extends to particular representations of motherhood. Kardashian media signals at nearly every opportunity that the family is a story about matriarchy. Its stock characters, like Kourtney Kardashian's intermittent partner and co-parent Scott, or the hapless brother Rob Kardashian, tend to be male. The Kardashian sisters place motherhood and family at the center of their narratives, but the father role often involves more absenteeism than full participation. In contrast to the instability and unreliability of father figures in the Kardashian world, the Kardashian matriarchy makes a case for the importance of motherhood and competent mothering in a pop-cultural landscape that can often sequester the feminine within minor roles.
While of course the Kardashians opt for a glossy depiction of motherhood, their insistence on the importance of the category "mother" is in stark contrast to the media commenting upon their lives as mothers. Our cache of Us Weekly articles reveals the ways in which motherhood is erased–correlating maternity vocabulary with an obsession with baby-weight and the correction of the body following pregnancy. Again, there is an attempt to control and neutralize the abject female form often seen on KUWTK. This is particularly emphasized in the strict and continual coverage of the Kardashians' red carpet appearances and photo shoots. The tabloids also covered the Kardashian presence on social media. "twitter kim march nude tweeted selfie butt naked". This is fascinating since the Kardashian presence on social media, according to our topic modeling results, correlates far more with the image of the Kardashians presented in Us Weekly than their very own television show. Like the majority of social media users, the Kardashians present a performative glossy lifestyle of the rich and famous through their use of Twitter; the frank treatment of their bodies as seen on KUWTK completely vanishes.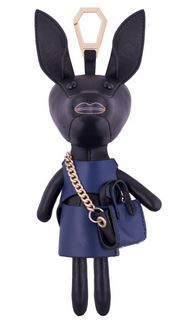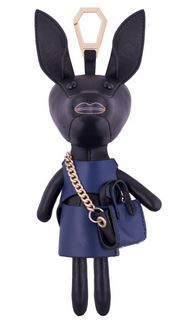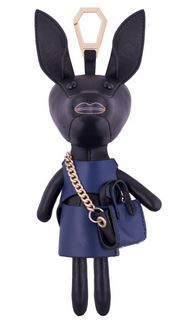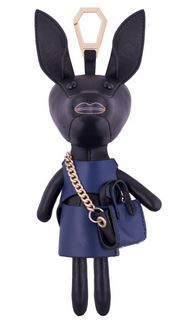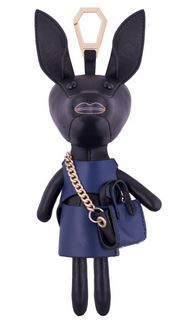 TWEETS AS AN ALTERNATIVE VERSION OF KUWTK
KUWTK, despite its centrality in the Kardashian media universe, does not on its own represent the breadth of the family's engagement with pop culture. Keeping up with the Kardashians means also engaging with their presence across social media platforms like Twitter. The majority of the tweets from the Kardashians are self promotional, encouraging fans to tune in every Sunday evening for new episodes of KUWTK, or advertising sponsored content (affectionately known as #sponcon). More than everyone, self described "momager" Kris Jenner promotes the careers of the family and her daughters' individual endeavors (often tagged with #proudmama). The candor of Kourtney, Kim, and Khloé on KUWTK described above is removed. Instead they, like their "momager," promote shared Kardashian family interests. The promotional angle of their tweet corpus includes additional references to their online presence. For example, Khloé celebrated the popularity of her social media presence in the topic cluster, "follow twitter followers million khloedaily woohoo wow finally lets dolls step front page instagram hit fire." Meanwhile, Kim introduces her own personal online business endeavors, including kimojis (Kim Kardashian themed emojis): "app kimoji today download phone kimkardashianwest.com working update store.kimkardashianwest.com keek store kimojimerch website alert bae."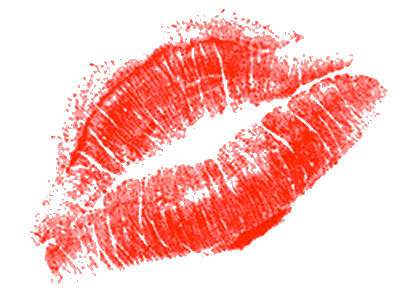 Topic Keys from Kris Jenner's Twitter:
From Kourtney, Khloé, Kim:
While much of the Twitter corpuses of all the Kardashians are in line with each other, all promoting a singular endeavor (KUWTK), each member of the family takes on their own authorial voice. Topic modeling allowed us to parse out the authorship, independence and individuality of tweets. It became very clear that whether or not the Kardashian women have personal assistants curating their social media presence, they have each created a unique authorial voice distinct from their sisters or mother. Kris, having embraced the role as "momager," has a Twitter presence that is far more promotional than her daughters. Khloé's Twitter reveals vestiges of her former marriage to the basketball player Lamar Odom ("game lakers let's laker mavs yay team tonight usa win won clipper energy play reallamarodom games great baby time") while also divulging more personal information, including bouts of insomnia ("sleep can't ugh time man bed hate hours thing leave hope guess tired back sucks lamar insomina"). Two topic clusters in particular separate Khloé's Twitter from her sisters: "lord love heart god blessings blessed amen life forever give pray family strength blessing thankful soul angel peace everyday giving" and "people don't positive life feel change world make hate every thing matter bad negative things respect live small deep mind." More so than her sisters, Khloé's Twitter is filled with these inspirational and prophetic sayings and quotations. Khloé not only discusses such subject matter, she uses a certain style of language that allows for these terms to be clustered together.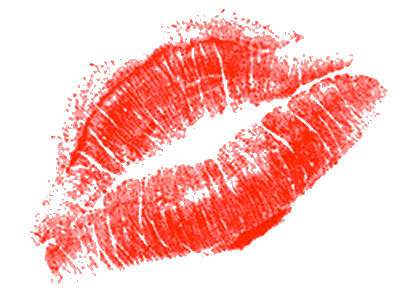 Topic Keys Referencing Armenia (Twitter)
Kim Kardashian's Twitter, in contrast, includes seemingly insignificant details that ultimately reveal a distinct personality that popular opinion rarely credits her with. Although Kim, Kourtney, Khloé and Rob Kardashian are all of Armenian descent through their father Robert Kardashian, Kim is the only one to tweet about Armenian culture and the genocide on a regular basis (it should be noted that the Jenners are not Armenian).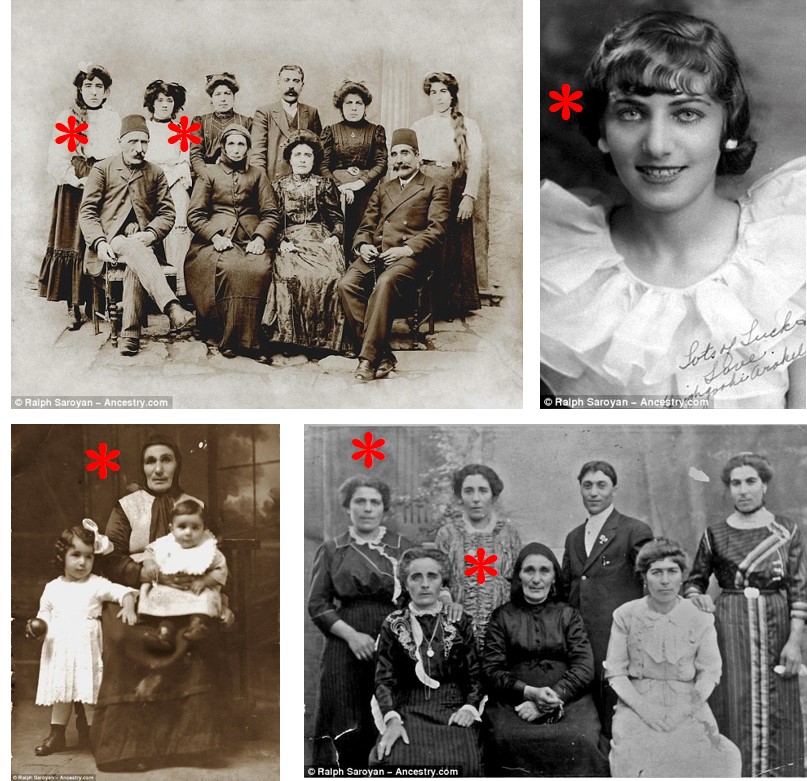 While Kourtney and Khloé mention Armenia occasionally, Kim discusses the subject with such frequency that it received its own topic cluster. For example, Armenia appears in the topic model of Khloé's Twitter as follows: "love real person girl world favorite princess truth end people quotes armenian mother perfect sad sweetest find earth mileycyrus." The fact that "armenian," "truth" (referring to Armenian genocide deniers), and "mileycyrus" are in the same cluster speaks to this infrequency. Kourtney's Twitter follows a similar pattern: "red dubai armenian people loved carpet trip today april hotel major vintage meeting days armenia millions shopping milkshakes kuwait fools." The subject matter of this cluster actually suggests that Kourtney was live tweeting the episode of KUWTK in which Khloé and Kim go to Armenia for the one hundredth anniversary of the Armenian Genocide and are hosted by the Megerian carpet factory. These tweets are also compiled together with others regarding the middle east–specifically Kourtney and Kim's trip to Dubai. In contrast, the topic model cluster from Kim's tweets stands very clearly as promoting her identity as Armenian and educating her readers about the Armenian Genocide: "people armenian power join stand april truth bro real genocide armo pray proud." Although the cluster suggests that Kim only discusses Armenia in terms of the genocide, a closer analysis of the metadata provided by this cluster revealed tweets with a more social nature, in which she tweets about Armenian food and notable Armenians in popular culture.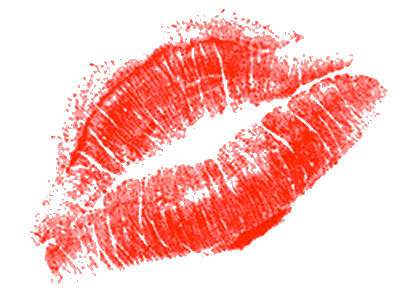 In many ways, Kim's engagement with Armenian culture sheds light on understandings of inherited cultural memory as experienced by second- and third-generation Americans. With the familial loss of the Armenian language and, more crucially, the loss of the Kardashian patriarch Robert Kardashian, a distance between the Kardashians' lived experiences and their Armenian heritage emerges. In an effort to bridge this gulf, Kim turned to key markers of ethnic identity. The experience of Armenian cuisine, both cooking and eating, provides a means for Kim to perform her Armenian identity. She tweets multiple times about beeshee, a thin crispy pancake covered in sugar. The beeshee becomes a comfort food that recalls memories of her father and the Armenian heritage she associates with him. When Kim and Khloé travel to Armenia for the 100th anniversary of the Armenian Genocide, she tweets about the trip in terms of the food she hopes to experience, followed by the hashtag "#MyDADAndGrandParentsWouldBeSoProud."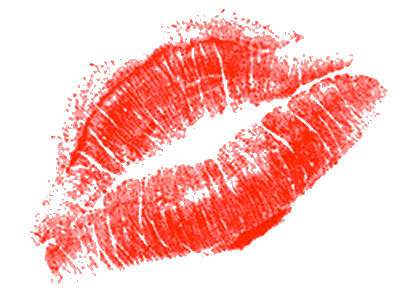 Kim's immediate association between Armenia and food highlights the means through which immigrant populations assimilate to, or distance themselves from, dominant cultural traditions. Kim specifically links this to specific family members who maintained the cultural traditions that define her Armenian-American identity. Although the Kardashians are Armenian through their father's side, Kim still sees the matriarchal structure of her life as directly tied to her heritage, tweeting: "Visiting Mother Armenia yesterday. This statue reminds visitors of the strong female figures in Armenian history." This connection is doubly emphasized when Kim chooses to announce the pregnancy of her second child while in Armenia, followed with the baptism of her daughter North in the oldest Orthodox church in the Armenian quarter of Jerusalem. Kim becomes a mother in "Mother Armenia."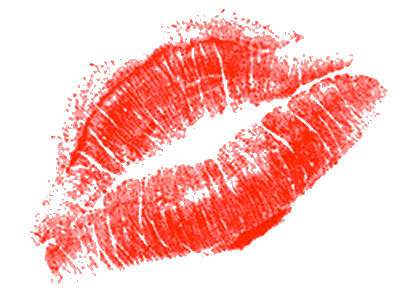 The majority of Kim's tweets about Armenia, however, revolve around the annual commemoration of the Armenian Genocide. The Armenian-American community remains deeply shaped by the Armenian Genocide (1915-1920), in which over a million Armenians were systematically murdered at the hands of the Turkish government. The impetus for the primary wave of Armenian immigration to the United States, the genocide has become an important origin story, or cultural primal scene, for Armenian-American identity. Beyond the collective familial trauma caused by such a violent loss of human life and country, the Armenian-American identification with the genocide is multiplied by the United States' continual refusal to refer to the events that took place in 1915 as a genocide, due to delicate political relations with Turkey. This disavowal via words of omission has been and continues to be a point of contention among Armenian-Americans. Kim Kardashian's main activist goal is the recognition of the Armenian Genocide by the United States government. In an op-ed in Time, Kardashian wrote "I would like President Obama to use the word genocide. It's very disappointing he hasn't used it as President [...] It is time for Turkey to recognize it [the genocide]." Kim Kardashian uses her platforms on social media to bring attention to the subject of the Armenian Genocide in the same terms she promotes an episode of KUWTK. For example, on April 24, 2012 Kardashian encouraged her followers to get the topic trending by using the hashtag #ArmenianGenocide. While this move seems to promote a false sense of latent activism, Kim has encouraged more direct forms of political engagement. On December 9, 2010 she tweeted "Everyone: Please call Speaker Pelosi TODAY at 202-225-0100 and URGE her to schedule a vote on H.Res.252, the Armenian Genocide Resolution." While critics of the Kardashian empire could qualify her activism as a marketing scheme to promote and improve her public image, the presentness of the Armenian Genocide in the Armenian-American collective memory suggests a more authentic reading of her activism.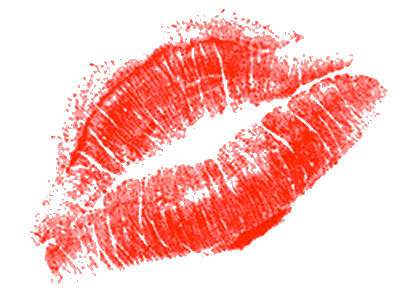 Kim Kardashian's Armenian identity shapes her own view of her body, (re: her description of those "strong Kardashian genes"). Nevertheless, the sexualization and presentation of Kim's body verges into the territory of cultural appropriation, where a white body is being positioned in an exotic frame through the evocation of African-American and Latinx beauty standards. In the very first episode of KUWTK, Kris Jenner points to her daughter as a sexualized object. Kim has, she says, "a little junk in the trunk." Alexandra Sastre describes Kim's body as presenting an interplay between a "historic racial dichotomy that positions white bodies as refined and restrained and non-white bodies as overtly sexual, while exploiting the interstices of such taxonomies for profit." On the reality television show H8r, Kim defends the critics of her body who accuse of her of cultural appropriation. "I'm Armenian," she explains, "You look at my aunts and my cousins, we have that curvy body too, it's not just an African American thing."This othering of Kim Kardashian's Armenian heritage, however, ignores the complicated intersections and divergences between race and ethnicity. Armenians, unlike Hispanics (a term devised by the Richard Nixon administration in 1973 to include a diverse group of people from across the Caribbean, South and Central America) were categorized as "white" in the 1925 court decision United States vs. Cartozian. As discussed earlier in the analysis of Kim Kardashian's x-rays, Kim's exoticized form carries key signifiers of black beauty standards, while simultaneously taking advantage of the historical privilege offered by whiteness. Stuart Hall argues that this complicated form of cultural appropriation displaces traditional notions of racism. He writes, "[t]he play of identity and difference which constructs racism is powered not only by the positioning of blacks as the inferior species but also, at the same time, by an inexpressible envy and desire [...] imply[ing] a process of identification and otherness which is more complex than we had hitherto imagined."
Part of Kim's ability to participate in this racial play comes from her racial/ethnic ambiguity. In the American racial/ethnic triptych of white, black, and Hispanic/Latinx, any indication of Kim's Armenian heritage is lost to the optics of these more recognizable demographic categories. And in America's predominate racial binary of white and black, Kim's appearance places her somewhere in between. This vaguely non-white status, coupled with her adoption of certain beauty trends and the cultural geography of her native Los Angeles, makes Kim read as Latinx and could help explain the show's popularity among the most densely Latino areas of the nation. In particular, her adoption of black and Latinx beauty trends taps into a longer history of an interracial cultural history of black and brown Los Angeles, from the Zoot suits of the 1940s to the hip hop fashion trends of the late twentieth century. Yet she will never face the racial violence that targeted Mexican-American men during the city's Zoot Suit Riots or feel the threat of police targeting like contemporary black and brown communities in Los Angeles. In this way, Kim enjoys a similar racial mobility as Latinx celebrities. She can exist outside of whiteness while her proximity to wealth and celebrity power excludes her from the quotidian violence of white supremacy as experienced by women in communities of color. Through Kim's appropriation of black beauty standards via the racial ambiguity of her Armenian body, which she deploys strategically as a Hispanic body, the Kardashians unintentionally gesture towards a longer cultural history of bodily aesthetics in twentieth century Los Angeles.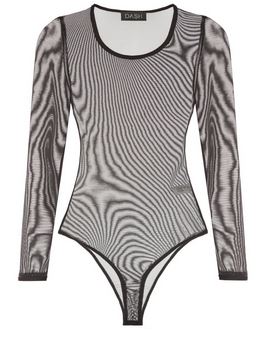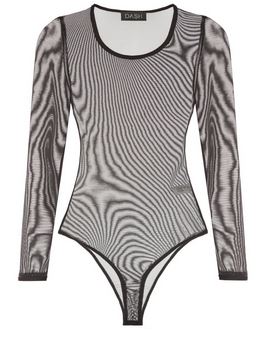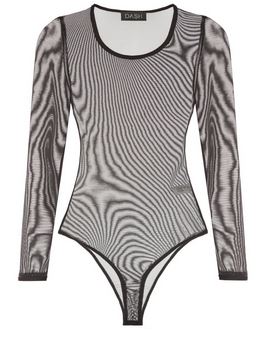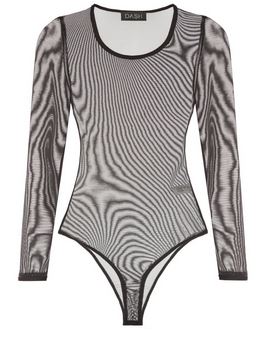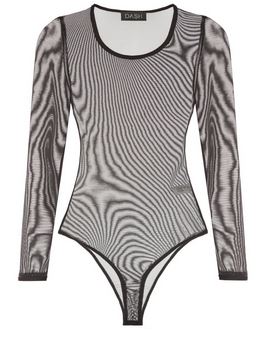 fanfiction, fan response, and adoption
At several moments during the project we inquired whether the kinds of conversations we've seen presented by the personal and corporate entities of the Kardashians–motherhood, bodies, Armenian identity–are conversations shared by their followers and fans. In order to identify and possibly understand conversational through-lines, the Kardashian convergence culture, we thought we might look to some of the most engaged Kardashian fans—fanfiction writers. Since the late nineties, scholars have been studying the cultural phenomena of fanfiction, or the fannish practice of writing fiction using the characters and the worlds of beloved books, television shows, movies, etc. Fans and thus fanfiction writers have been shown to build intimate, complex, and nuanced relationships with the cultural objects of their affection. Together these stories and commentaries create a canon, or what theorist Kristina Busse calls fantext. Through fantext we can see that fan interactions with the source material are always inflected by engagement with the interpretations of a collective and ever-growing narrative. In a sense these writers have the ability to create a communal discourse in which many conflicting interpretations of character and narrative can reside. Thus fanfiction provides another integral layer of communal discourse that unlike many analyses of the Kardashians is not immediately negative or dismissive. Fanfiction gives us additional ideas about the establishment of a Kardashian cultural community as well as the possible reification and/or rejection of particular discourses surrounding and developed by Kardashian celebrity. So what, if anything, are Kardashian fans producing in their position within the Kardashian media ecology?
The largest archive of Kardashian fanfiction exists on the digital writing platform Wattpad, a site that does not bill itself as a fanfiction archive, but a community for "digital writing". Unlike other fanfiction communities and archives, Wattpad attracts a majority of young, generally teenaged writers. Additionally the website operates on the popularity metrics of "most viewed" and the platform often publishes popular author's finished work. (Wattpad writer Anna Todd made a six-figure deal for her popular serialized piece about the boy-band One Direction in 2015.) Through its earliest iterations, fanfiction has roots in the gift economy, e.g., writers send stories to cheer a friend or upload free chapters for a community of internet followers, however this is not simply the case for Kardashian fan writers. The Kardashian fandom's choice of an archive for its potential for monetization is particularly interesting when read through the lens of the Kardashians who readily monetize the personal and the amateur.
In the tradition of fanfiction studies, we used fanfiction works, especially its metadata, as a place to further interrogate the producer-consumer relations of the Kardashians and their audience. Part of the tradition of fanfiction is a practice of generating effusive and specific tags and descriptions for stories. Thus, it seems potentially more interesting to see how authors not only are writing but also theorizing their own stories.
At first look, the themes within the canon of Kardashian fanfiction seem to stick to two major tropes: a) the narrator uncovers her identity as a missing Kardashian sister and is rescued (!) from obscurity, or b) the narrator is adopted by a Kardashian or Jenner sister. The final scenario is decidedly a "group text" genre in which the writer is imagining what might happen in celebrity group chat. These stories generally feature Kylie and Kendall. It is notable that these narratives misalign with the largest trend of fanfiction–the romantic, male-driven slash story. In fact, without strong tragic narratives in need of "fixing" or male protagonists to transform into lovers, the Kardashian fandom manages to turn most fanfiction writing practices on their heads.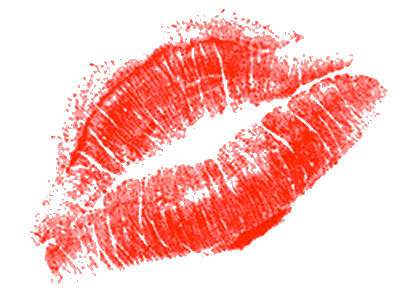 Wattpad Modelling (20 Topics)
Once we turn to topic modeling of the descriptions we see these themes of adoption and communication solidify anew. At 20 topics, relationships, especially familial, present themselves throughout. These themes become especially apparent looking at topics 4, 5, 6, and 8 (which can be found in the modal window above). The topics of fame and family are interspersed throughout, and we see the alignment of Kardashian interest and response to it by fans. The same goes for topics of celebrity and their close ties to family or friendship. The concept of narrative ("story," "reading," "books," "writing") pops up across topics. We see the influence of not only the act of writing, but also the ways in which the Kardashians fashion themselves as particular kinds of story-tellers (as reality television personalities, producers of said show, and general content producers). Thus the themes of the show, family, legacy, matriarchy, are mostly reified through their writing fan base. In re-writing the Kardashians we see fanfiction writers re-frame and re-imagine the core values of the show.
What we don't see in these fan interactions is the critique that often accompanies transformative fannish writing and fan response. We don't even see the mild interrogations of the tabloid writer or the sharp, quick-witted commentary of the Twitter community. For these fanfiction writers, to keep up with the Kardashians is to love them, to insert themselves fully into their lives, to be recognized and accepted within the Kardashian matriarchal lineage.
As our data and analysis suggests, not everyone who keeps up with the Kardashians is "hate watching." If we subscribe to the prevailing theory that the Kardashians are simply vacuous and inauthentic, what does it mean for people, like fanfiction writers, who engage with them genuinely? Furthermore, what does it mean for the archive of tweets, closed captions, tabloid coverage, and fanfiction we have compiled? As our data analysis shows, the Kardashian celebrity apparatus operates on multiple cultural levels and accesses various discourses surrounding ethnicity and gender. Above all, the dominant theme of matriarchy and motherhood weaves together seemingly disparate or conflicting definitions of feminism and femininity while rewriting immigrant cultural and ethnic identities.
The coverage of Us Weekly, more than any other platform, reinforces the shallow surface level critiques of the Kardashian family that our own analysis has attempted to complicate. Presenting a strict vision of the feminine ideal that does not correspond to the realities of motherhood, the comparison between Us Weekly and our other data sets is striking. As we have seen, however, these themes are not lost on fans. The fanfiction metadata from Wattpad shows one version of fandom in which the viewer and consumer of the Kardashians inserts themselves within the matriarchal system of the family through adoption.
While KUWTK certainly features story lines that practice forms of self-objectification in the desire to conform to popular beauty standards, the show is punctuated by deeply personal and private moments of a female experience intimately related to the body as a powerful biological tool rather than an aesthetic object. The pregnant female form is revered for its ability to procreate the matrilineal line, and in turn celebrates the corporeality of female organs, blood, and fluids—the abject reality of the polished pin-up Us Weekly values and praises.
The abject feminine ideal that emerges from the show's narratives of motherhood and pregnancy map onto the Kardashian sisters' acute understanding of their Armenian heritage as biological inheritance (of hair, of curves, etc.). Our analysis of the Kardashian tweets, particularly those of Kim, highlight this navigation of ethnic identity after two generations of immigrant assimilation and the ultimate loss of a mother-tongue. Instead of reading Twitter posts about restaurants and food as merely conforming to social media celebrity culture, we recognize the human and cultural agency that is present with these 150-character tweets and hashtags. When Kim tweets that she is at an Armenian restaurant it becomes a primary means through which she is able to propagate and maintain Armenian cultural identity. Her work regarding the Armenian genocide is not passive social media activism, but a concerted political effort to use her platform to promote the values and heritage of her family and the Armenian community in its totality. The importance of propagating this "Armenian line" is not lost on her, and she links both her own children and Kourtney's child to their Armenian heritage in multiple ways, whether it is baptizing her daughter in the oldest church in Armenia or crediting her nephew's dark hair with strong Armenian genes.
Through natural language processing and the resulting topic models, we have made the Kardashians legible in ways that should give pause to critics who readily dismiss the family's cultural significance or value. Through web scraping and textual analysis, our work shows new ways to pursue Kardashian scholarship that sidestep the misogyny and racial anxiety built into ready-made critiques of the Kardashians and other reality stars who allegedly encourage a culture of narcissism. "Dash-Amerikan" digs past the superficial critiques of the Kardashian family's rise to fame, their ostensibly valueless presence, and their perceived negative influence on society to analyze the content and context of their media empire. The tools and methodologies of the digital humanities have revealed the gendered world the Kardashians have created through the intertwined mediums of reality television, tabloid journalism, and social media. Taken together, the Kardashians' media ecologies cover the range of possibilities and challenges of being a woman, a raced, performative being, who is expected to embody sexuality, maternity, and various versions of capitalistic success, often at the same time. "Dash-Amerikan" opens a way to reckon with their social significance and what the Kardashians represent for the gender politics of popular culture.